Mailchimp's Brand Photography Style Guidelines were written in 2021 by me and my team. We worked together to formulate a set of style guidelines to help creators better understand Mailchimp's unique photography style. I feel proud to have written Mailchimp's first ever set of photo principles.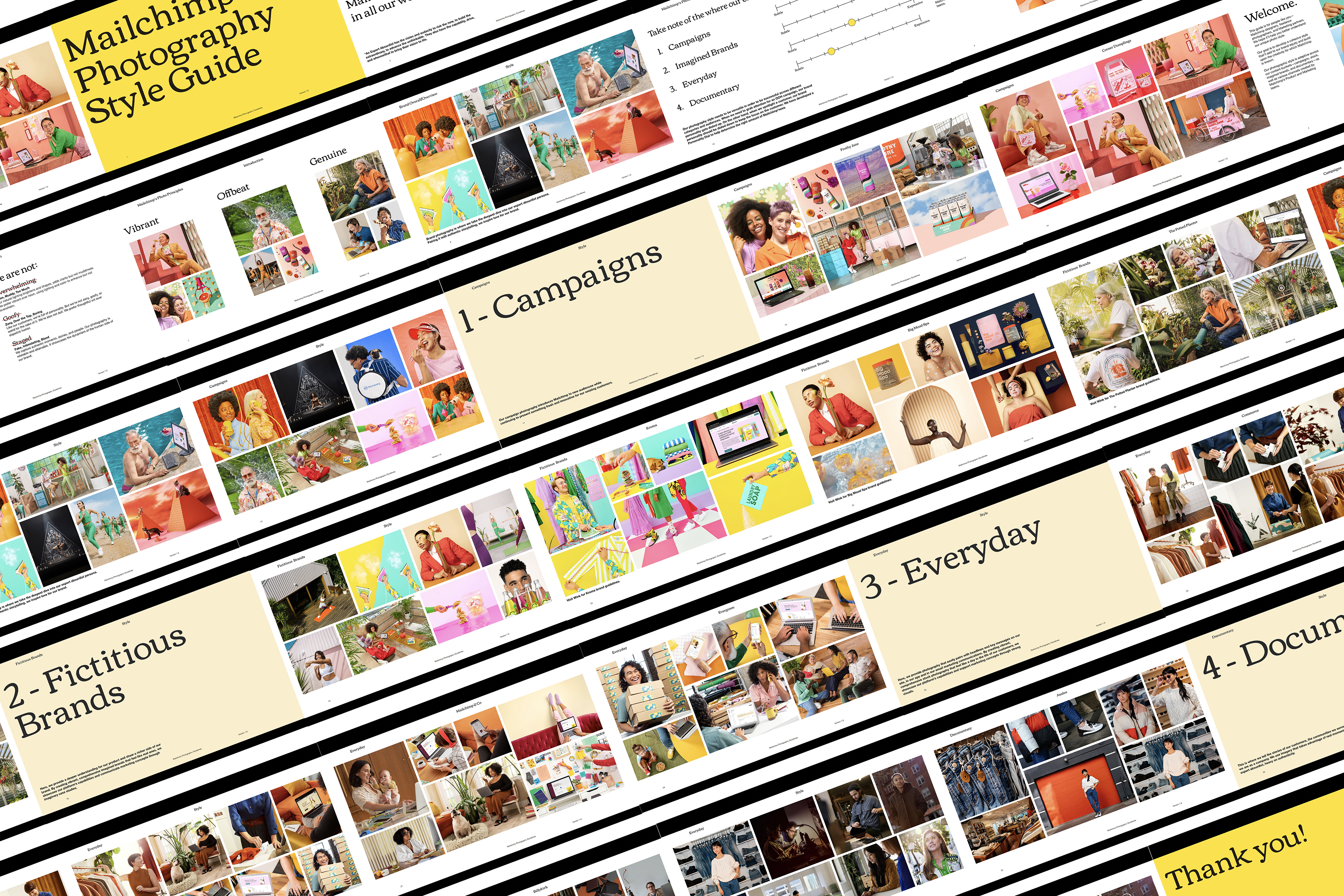 Mailchimp's photography style speaks to our design archetype: the

Expert Absurdist*.


*An Expert Absurdist has the vision and audacity to risk the new, to build the extraordinary, to advance the unthinkable.
They also have the capability, drive, and wherewithal to bring their vision to life.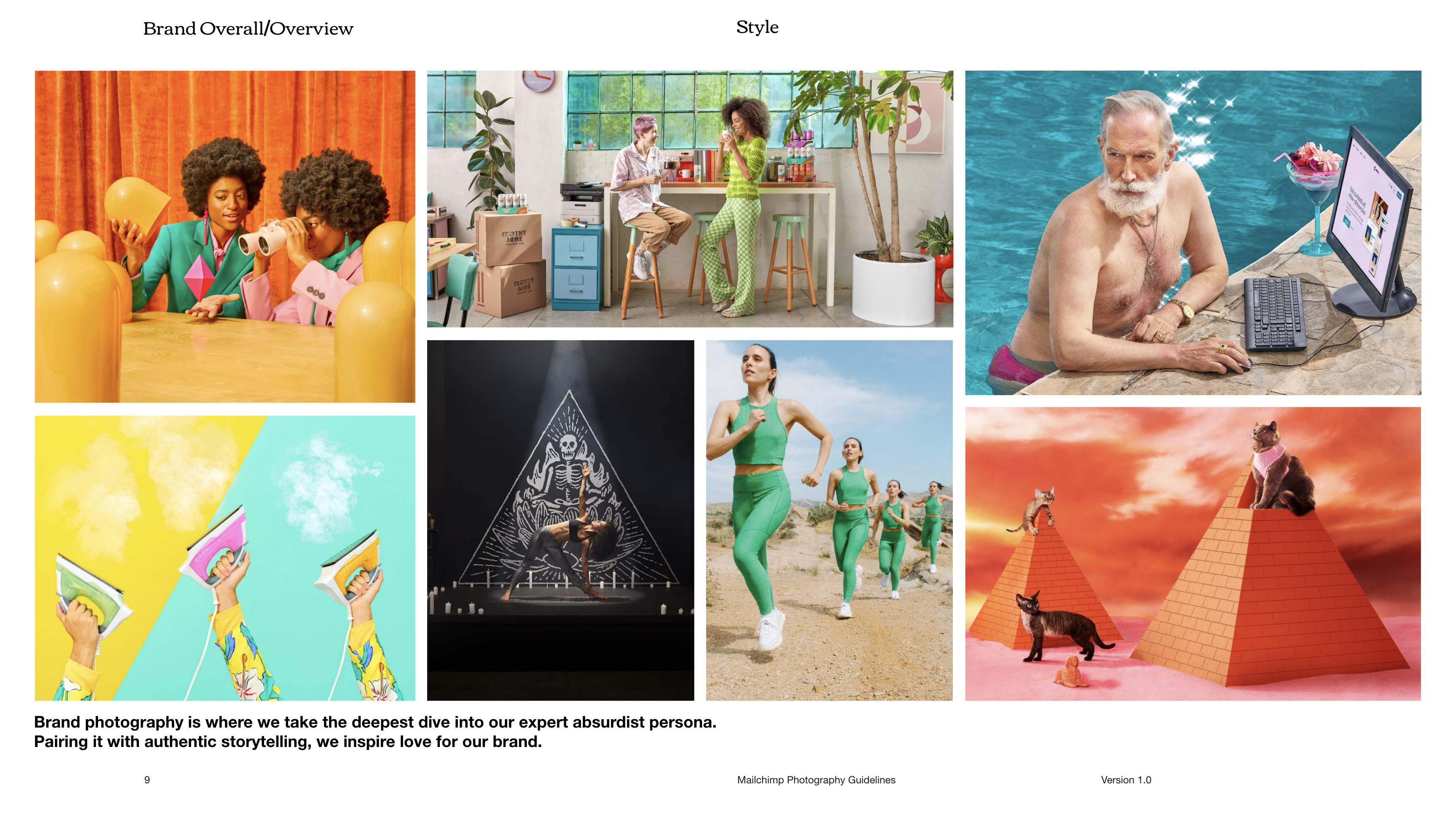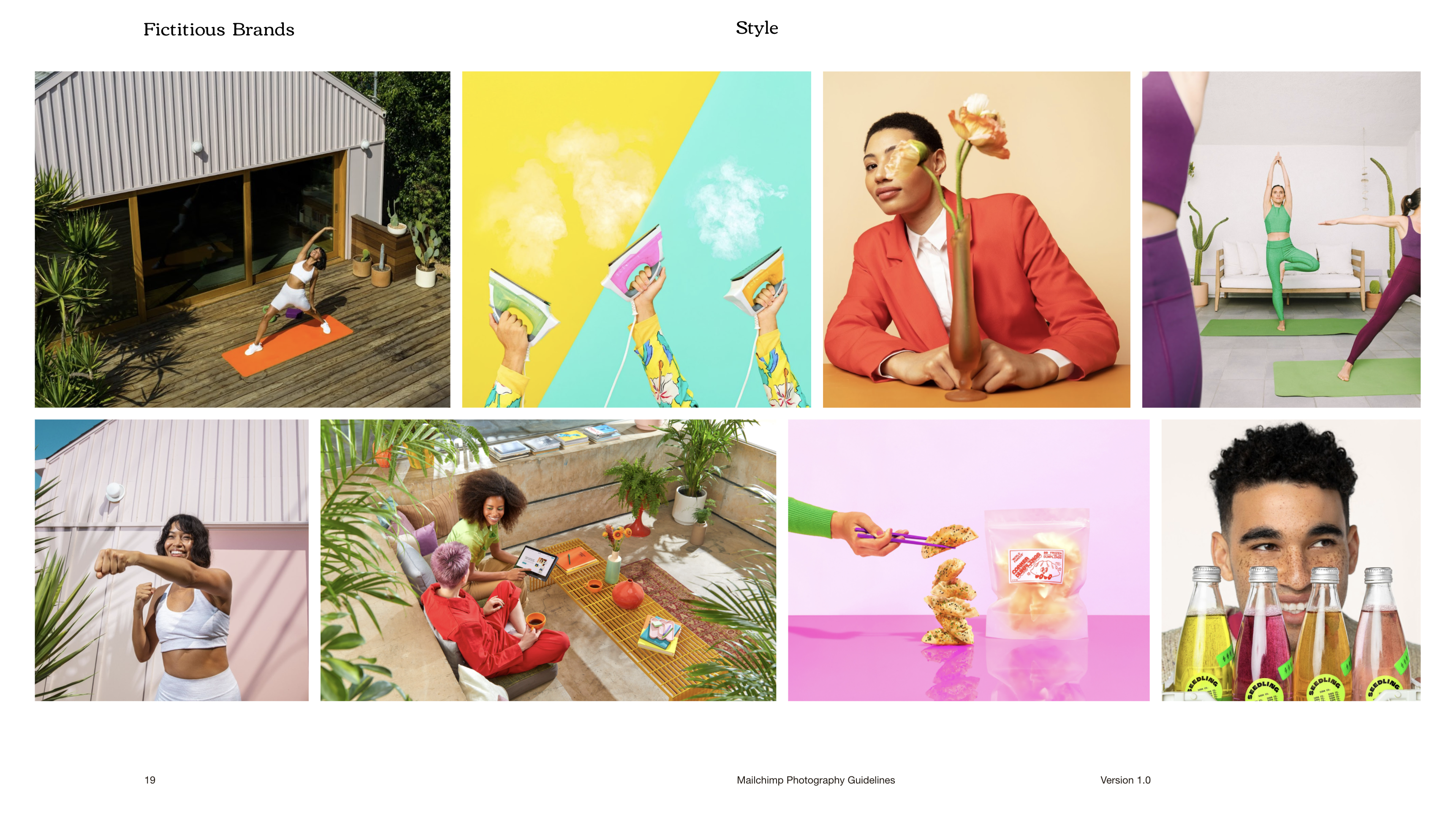 Photography
Albrica Tierra
Jamie Hopper
Lizzy Johnston
Evan Sheehan
The Marbles
Tropico Photo
Trisha Ward
Jonpaul Douglass
Add'l Brand Studio Support
Albrica Tierra
Jamie Hopper
Ross Zietz
Elizabeth Teasley
Luke Webster
---